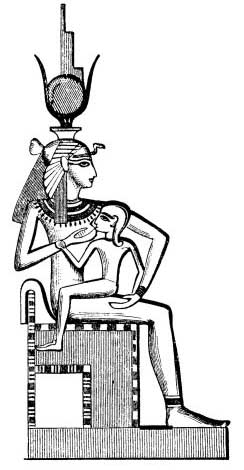 You want to be a believer in the Jesus myth theory, the idea that Jesus never existed and that the Gospel account of Jesus is based on pagan myths.  It could be because you are an atheist and you know this will really bug Christians.  Or perhaps you enjoy conspiracy theories or have a love for mythology.  It doesn't matter.  Here I will provide you with the guidance to become an effective Jesus mythicist.
The first step is to get rid of the historical Jesus.  Now some Jesus mythicists hold that Jesus absolutely did not exist and others that perhaps there was some historical figure and yet we cannot know anything about him.  The process is still the same, you must demonstrate that there is no historical evidence for Jesus.  What you must do is completely dismiss any first century evidence for Jesus.  Christians will attempt to pull the Josephus card.  Don't let them get away with that.  While it may be technically true that most historians and Josephus scholars acknowledge that Josephus said something about Jesus  and that some later Christian expanded that, hold your ground with the forgery claim.  Don't let them pull scholarship into the argument, the idea of a Christian contaminating a text is too good to let go.  They will try to bring Paul in as evidence as well.  Keep hammering at the fact that Paul never mentions the historical Jesus or quotes any of his sayings.  If a Christian cites a place in Paul where he does use the historical Jesus, ignore them.  Then there are the Gospels.  Quickly dismiss them as religious propaganda.  Anything that has a religious motive is biased and is not to be trusted.  Insist that the only valid textual evidence would be a completely unbiased, philosophically and religious free secular document that lists the facts according to modern standards of historiography.  Of course, there are no ancient documents like that for any historical figure.  That just means you need not worry that some Christian apologist is going to pull out some new document.  You have already disqualified any potential historical text.  One of the things that you need to do, is make sure to keep a different standard for historical investigation for Jesus than one would use for some other historical figure.  You can dismiss the Gospels because our first copies are a century or two after the writing, even though other historians might use a text whose earliest copy is a millennium after the events.  That is okay.  You are not arguing for a new set of standards for historical inquiry, you are arguing for the non-existance of Jesus.  Keep the study of Jesus separate from the study of other ancient history figures.
The second part of the Jesus myth theory is that Jesus is based on pagan myths.  This can be tricky because if someone picked up Egyptian or Greek myths, it would not be obvious that they are reading the story of Jesus.  It is better to keep them away from the original myths so that they do not get confused.  The best way to make your point is to summarize the myths using Christian language and summarize the Gospels using pagan language.  The similarities will be much more obvious.  Let me give you an example.  If a person read the story of Isis having sex with her dead husband, they might not see that as exactly the same story of the Holy Spirit causing Mary to become pregnant.  So instead of describing the story, insist that Horus was virgin born, even though Isis likely was not a virgin previous to this and that Horus was conceived through sexual intercourse.  Argue that Mithras was crucified and resurrected, just like Jesus.  It is not that important that there is no account of Mithras' death (and therefore resurrection).  What is important is that Mithraism was an early competitor with Christianity.  Besides, most people will not look up the myth anyway.  The final thing is to piece together as many vague images and symbols as possible and argue that they must be derivative.  So if some pagan myth uses an image of darkness or light, insist that the only way that Christians could have used the images of darkness and light is by stealing directly from the pagan myths.
Hopefully this will help you on your journey to becoming a successful Jesus mythicist.  Don't be discouraged that 99% of scholars disagree with you.  Just stand your ground, and keep believing what you want to believe.