"I am trying here to prevent anyone saying the really foolish thing that people often say about Him: I'm ready to accept Jesus as a great moral teacher, but I don't accept his claim to be God. That is the one thing we must not say. A man who was merely a man and said the sort of things Jesus said would not be a great moral teacher. He would either be a lunatic — on the level with the man who says he is a poached egg — or else he would be the Devil of Hell. You must make your choice. Either this man was, and is, the Son of God, or else a madman or something worse. You can shut him up for a fool, you can spit at him and kill him as a demon or you can fall at his feet and call him Lord and God, but let us not come with any patronising nonsense about his being a great human teacher. He has not left that open to us. He did not intend to. … Now it seems to me obvious that He was neither a lunatic nor a fiend: and consequently, however strange or terrifying or unlikely it may seem, I have to accept the view that He was and is God." – C.S. Lewis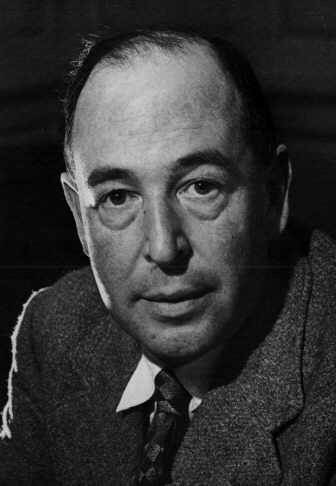 This presentation by C.S. Lewis, also used by others, is called the trilemma because it presents only three possibilities for the identity of Jesus: 1) liar, 2) Lord or 3) lunatic.  For many Christians, this is a very convincing argument.  It is obvious from the Gospels that Jesus was neither a liar nor a lunatic and so skeptics have no choice but to acknowledge him as Lord.
In general, I would agree with the trilemma.  When one holds to certain assumptions, the trilemma makes sense.  But there is a reason why many skeptics are not convinced.  The problem with the trilemma is that there are not just three options.
4) Legend.  It is also possible that Jesus was just a legend.  That is, what we find in the Gospels are legendary accounts of a possibly mythical figure.  We would never hold the trilemma to Heracles, so why should we to Jesus?  Of course, I believe the Jesus myth theory is severely lacking in evidence.  The Gospels, when compared to ancient myths, do not come across as legends.  However, a skeptic may still hold to this view.
5) Lacking History.  Even if there was a Jesus of Nazareth, how do we know that Jesus said and did the things that the Gospels say he did?  It is possible that Jesus never claimed to be God and that it was later Christian writers attributed this status to him.  If one does not hold to the historical reliability of the Gospels, the trilemma falls apart.  Of course, I believe that the Gospels are accurate.  I believe this not just as a Christian but as a historian.  The Gospels stand up very well to historical scrutiny.  The claims of divinity appear in different forms and contexts and likely go back to the historical Jesus.  However, a skeptic could hold to this view.
I am not saying that we should reject the dilemma.  I am saying that it only works if the person we are talking to accepts that the Gospels give an accurate description of a real and historical Jesus of Nazareth.  More often, we are going to have to work at responding to the other options before we get to the trilemma.  Thankfully, there is very good reason to believe that Jesus was real and that we have historically reliable accounts of his words and deeds.