Joan Rivers died today. I grew up watching Joan Rivers, especially as she would sit-in for Johnny Carson on the Tonight Show (yes I am that old). Her humour was more the shock value of saying what other people were thinking. Her passing is sad and we should keep her family in our prayers.
I was thinking about her death and the recent death of Robin Williams. My thoughts about Williams and Rivers are very different. When I think about Williams, I think about what he did. When I think about Rivers, I think about what she looked like.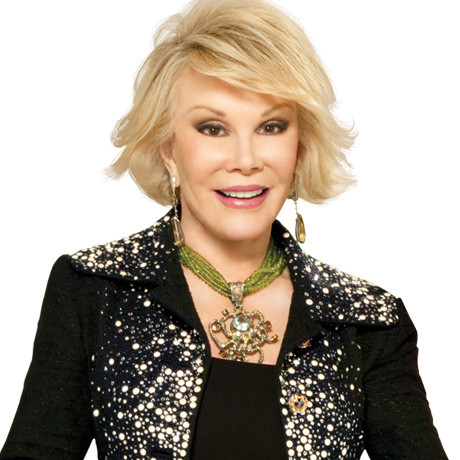 What did Joan Rivers look like? Well she did not look like she was 81. Of course plastic surgery is very common in Hollywood but Rivers took it to the extreme. Rivers did plastic surgery the way she did comedy, she took what others thought about and went way over the top.
I am not criticizing Rivers for this. She had the freedom and the money to do whatever she wanted with her body. There is nothing wrong with that. But Joan Rivers put herself out there as a reminder of who we really are.
I carry my McMaster identification card from 1996 in my wallet. Why? Because I had a full head of brown hair and only one chin. Now I have little hair, what is left is white and I have multiple chins. The years have left their mark on me. I catch that glimpse in the mirror and I am reminded of my mortality. Those wrinkles are going to get deeper. Those eyes will get dimmer. The walk will be come more and more unsure. I don't have the money (or desire) to hide those things with plastic surgery.
I believe it was Woody Allen who said, "I plan to live forever and so far it is working fine." We can plan to ignore our own mortality all we want but it has a way of reasserting its presence.
Last year at this time, I was going to appointments at a local cancer clinic. The doctors were sure I had lymphoma and I had no idea how long I would live. While it ended up that I did not have cancer, I was brought face-to-face with my mortality.
In J.R.R. Tolkien's writings, the men complain that the elves enjoy immortality while the men are cursed to die. The irony is, according to Tolkien, that the men are given the gift of mortality, while the elves are left to become weary of this world.
Do we see our mortality as a gift? As a Christian, I believe that there is an afterlife. But that afterlife can only be accessed through the door of death. What does that mean for the way we live? Is mortality something that we should hide or that we should run from? We can cover it up all we want, but the fact remains the same.
We need to embrace our mortality, living each moment the best we can and trusting that which is painful now will be made right on the day of the resurrection.