What role should apologetics play in the Church? I have been thinking about two quotes by very important reformed thinkers.
Defend the Bible? I would as soon defend a lion! Unchain it and it will defend itself. – C.H. Spurgeon

A dog barks when his master is attacked. I would be a coward if I saw that God's truth is attacked and yet would remain silent. – John Calvin
On the surface, it would look like Calvin and Spurgeon are contradicting each other. One says it is good to defend, the other that it is pointless to defend.
What should we make of this? I would suggest that Calvin and Spurgeon are not as far apart as they seem at first.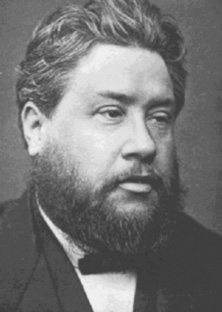 Spurgeon is correct that we do not have to defend the Bible. If we really believe that the Bible is inspired, there is power within it. But notice what Spurgeon says, "Unchain it and it will defend itself." That is what apologetics does, it does not protect the Bible, it unchains the Bible. People have misconceptions about the Bible. They misunderstand the Bible and misinterpret it. Apologetics sorts through the confusion and allows the Bible to speak clearly.
What does Calvin say? Calvin does not say that we need to give the Bible something that it does not already have. He talks about speaking up when truth is attacked. Truth is attacked when truth is obscured by lies and confusion. The way we speak is to sort through the lies and confusion. That is apologetics.
Do Calvin and Spurgeon disagree when it comes to apologetics? I don't think so. I believe that they truly understood what apologetics is. Apologists are not God's (or the Bible's) bodyguards. Apologists are teachers who clear away the debris so that people can see God's truth clearly.